Steel Ladle
Purpose
This equipment also known as steel storing cylinder is used for storing and transporting the molten steel in the steel shop for the convenience of the continuous casting and pouring the steel ingot in the next process.
Iron Ladle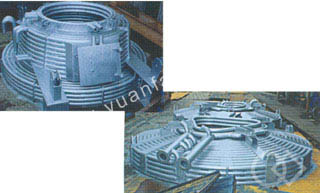 Purpose

In the iron foundry workshop, the iron ladle is used for storing and transporting the molten iron for the convenience of feeding the molten iron into the steel furnace to do the steel-making or make the molten iron into the iron ore to satisfy different needs of users.
Tundish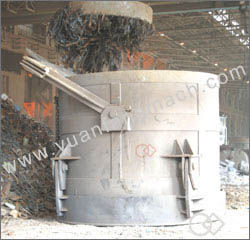 Purpose

This equipment is installed in the continuous casting machine of the steel workshop and between the steel ladle and the crystallizer for buffering the frequency of steel ladle in the process of pouring the continuous billet casting. It will not pour into the crystallizer to reach the well-distributed and stable state and ensure the normal operation and production of the continuous casting machine.
FAQ
Q: Are you trading company or manufacturer ?
A: We are a manufacturer with our own factory.
Q: How long is your delivery time?
A: Generally, it is 3 months after payment, or it depends on the quantity of order.
Q:What about the after-sale services?
A:We provide 12 months quality warranty after dispatch. We also offer long-time technical advisory services.
Q.What about the transpotation?
A:We can take any type of transpotation according to the customer's demand.
Q: why choose us?
A:Yuanfang Machinery Manufacturing Co., Ltd. is located in Jiangyin City, Jiangsu Province, China. It is founded in 2006, covering an area of about 40,000 m2 with a gross investment of 120 million RMB. Yuanfang Machinery Manufacturing Co., Ltd. is an enterprise majoring in designing, manufacturing and selling large metallurgical, environment friendly and non-standard equipments. It is also a professional manufacturer in finishing and grinding series equipments applied on the subsequent processes after steel producing. The company passed the ISO9001 international quality certification in 2007. In 2009, it was identified as the "High and New Tech Enterprise in Jiangsu Province". In the year of 2010, it passed the ISO14001 Environmental Management System Certification.
Please feel free to contact with us for detailed information, we will reply you at once.
Contact Below:
Jiangyin YuanFang Machinery Manufacturing Co.,LTD.
Shanny Shen: +86 151 5228 8398
Jessica Zhang: +86 159 6161 0166
Tel:+86-510-80283152
Fax:+86-510-86292857
Email: jessica@ yuanfangmach.com
Web:www.chamferingmachinechina.com
Add:No.8 Kaitai Rd. Nanzha Street Jiangyin City Jiangsu Province china
If you're looking for the Cheap Steel Ladle,Profession Iron Ladle,ladle furnace, please be free to consult the quotation with our factory. As one of the leading manufacturers and suppliers in China, we also offer the customized products made in China with reasonable price.